Dissertations
---
---
2013
Reusser, D. E. (2011)
Combining smart model diagnostics and effective data collection for snow catchments
Doctoral dissertation Universitätsbibliothek. Universität Potsdam. [Link]

2012
Rieger, W. (2012)
Prozessorientierte Modellierung dezentraler Hochwasserschutzmassnahmen.
Diss. Univ. Bundeswehr München, 304 S. [Link]

2011
Gräff, T. (2011)
Soil moisture dynamics and soil moisture controlled runoff processes at different spatial scales: From observation to modelling.
Diss. Univ. Potsdam, 135 S. [Link]

2010
Kasei, R.A. (2010)
Modelling impacts of climate change on water resources in the Volta Basin, West Africa.
Diss. Univ. Bonn, 195 S. [Link]
Grundmann, J. (2010)
Analyse und Simulation von Unsicherheiten in der flächendifferenzierten Niederschlags-Abfluss-Modellierung.
Diss. Technische Univ. Dresden, 165 S. [Link]
Natkhin, M. (2010)
Modellgestützte Analyse der Einflüsse von Veränderungen der Waldwirtschaft und des Klimas auf den Wasserhaushalt grundwasserabhängiger Landschaftselemente.
Diss. Univ. Potsdam, 127 S. [Link]
Hölzel, H. (2010)
Analyse und Parametrisierung von Landnutzungseigenschaften zur Modellierung von Abfluss, Bodenerosion und Sedimentation im Einzugsgebiet des Wahnbaches (Bergisches Land).
Diss. Rheinische Friedrich-Wilhelms Univ. Bonn, 173 S. [Link]

2009
Thapa, P.K. (2009)
Physically-based spatially distributed rainfall runoff modelling for soil erosion estimation.
Diss. Univ. Stuttgart, 235 S. [Link]

2008
Ollesch, G. (2008)
Erfassung und Modellierung der Schneeschmelzerosion am Beispiel der Kleineinzugsgebiete Schäfertal (Deutschland) und Lubazhinkha (Russland).
Habil. TU Bergakademie Freiberg [Link]
Gerber, S. (2008)
Anwendung von multifunktionaler Landschaftsbewertung und hydrologischer Modellierung zur Bewertung der Einflüsse einer geänderten Landnutzung auf den Wasserhaushalt im Mittelgebirge.
Diss. TU Dresden [Link]

2007
Cullmann, J. (2007)
Online flood forecasting in fast responding catchments on the basis of a synthesis of artificial neural networks and process models.
Diss. TU Dresden, ISBN 978-3-86005-568-7
Jónsdóttir, J.F. (2007)
Water resources in Iceland: impacts of climate variability and climate change.
Diss. Univ. Lund (Schweden)
Kreiter, T. (2007)
Dezentrale und naturnahe Retentionsmaßnahmen als Beitrag zum Hochwasserschutz in mesoskaligen Einzugsgebieten der Mittelgebirge.
Diss. Univ. Trier, 301 S.
Marx, A. (2007)
Einsatz gekoppelter Modelle und Wetterradar zur Abschätzung von Niederschlagsintensitäten und zur Abflussvorhersage.
Diss. Univ. Stuttgart, 184 S., ISBN 3-933761-64-6

2006
Jung, G. (2006)
Regional Climate Change and the Impact on Hydrology in the Volta Basin of West Africa.
Diss. Univ. Augsburg, 160 pp.
Pöhler, H. (2006)
Anpassung von WaSiM und die Erstellung und Berechnung von Landnutzungs- und Klimaszenarien für die Niederschlag-Abfluss-Modellierung am Beispiel des Osterzgebirges.
Diss. TU Freiberg, 148 S. [Link]

2005
Krause, S. (2005)
Untersuchung und Modellierung von Wasserhaushalt und Stofftransportprozessen in grundwassergeprägten Landschaften am Beispiel der Unteren Havel.
Diss. Univ. Potsdam, 238 S.
Leemhuis, C. (2005)
The Impact of El Niño Southern Oscillation Events on Water Resource Availability in Central Sulawesi, Indonesia. A hydrological modelling approach.
Diss. Georg-Albrecht-Univ. Göttingen, 172 pp.
Martin, N. (2005)
Development of a water balance for the Atankwidi catchment, West Africa – A case study of groundwater recharge in a semi-arid climate.
Diss. Georg-Albrecht-Univ. Göttingen, 176 pp.
Novotna, B. (2005)
The Influence of Climate Change on Water Demand for Irrigation in Zitava River Basin.
Diss. Landwirtsch. Univ. Nitra (SK)
Theiner, D. (2005)
Rainfall-Runoff modelling in small and medium-sized alpine catchments.
Diss. Univ. Innsbruck

2004
Bharati, L. (2004)
The Impact of Runoff Generation Processes on Sediment and Phosphorus Transport - Field Studies and Model Application in the Schäfertal Catchment (Harz Mountains, Germany)
Diss. Martin-Luther-Univ. Halle-Wittenberg
Kleinhans, A. (2004)
Einfluss der Waldkonversion auf den Wasserhaushalt eines tropischen Regenwaldeinzugsgebietes in Zentral Sulawesi (Indonesien). Experimentelle Analyse und Modellierung unter Berücksichtigung von Landnutzungsszenarien.
Diss. Univ. Göttingen, 143 S.

2003
Fjodorowa, T. (2003)
Quantifizierung der Komponenten des Wärme- und Wasserhaushaltes an Standorten im Einzugsgebiet der Mandau mit besonderer Berücksichtigung des latenten Wärmestromes.
Diss. Internat. Hochschulinstitut (IHI) Zittau, 139 S.
Piepho, B. (2003)
Untersuchungen zum hydrologischen Reaktionsverhalten eines kleinen Einzugsgebietes unter Verwendung des Wasserhaushaltsmodells WaSiM. Eine Fallstudie im Rahmen des IPMS-Projekts in Nepal.
Diss. TU Braunschweig, 124 S.

2002
Kleinn, J. (2002)
Climate Change and Runoff Statistics in the Rhine Basin: A Process Study with a Coupled Climate-Runoff Model.
Diss. 14663, ETH Zürich, 114 S.
Casper, M.C. (2002)
Die Identifikation hydrologischer Prozesse im Einzugsgebiet des Dürreychbaches (Nordschwarzwald).
Diss. Univ. Karlsruhe, 197 S.

2001
Jasper, K. (2001)
Hydrological modelling of Alpine river catchments using output variables from atmospheric models.
Diss. 14385, ETH Zürich, 130 pp.
Niehoff, D. (2001)
Modellierung des Einflusses der Landnutzung auf die Hochwasserentstehung in der Mesoskala.
Diss. Univ. Potsdam, 144 S.

< 2001
Sambale, Ch. (1998)
Experimentelle und modellgestützte Wasserhaushaltsuntersuchungen im System Boden - Pflanze - Atmosphäre.
IHI-Schriften Internat. Hochschulinstitut (IHI) Zittau, Heft 8, 119 S.
Schulla, J. (1997)
Hydrologische Modellierung von Flussgebieten zur Abschätzung der Folgen von Klimaänderungen.
Diss. 12018, ETH Zürich, 161 S.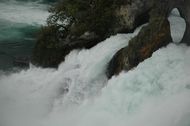 WaSiM-News
05/15/2020

new release availabe:
WaSiM 10.06.00 -> More »